Our Temperature is not the only thing heating up this season. Real Estate is on a huge role as the shortage of homes is truly starting to squeeze home buyers. Active listings have steadily fallen since April, homes are selling faster than we can list them. Currently, we only have 266 Active homes in both Greenville & Winterville combined. 357 in all of Pitt County as of June 17th and this figure covers all price ranges!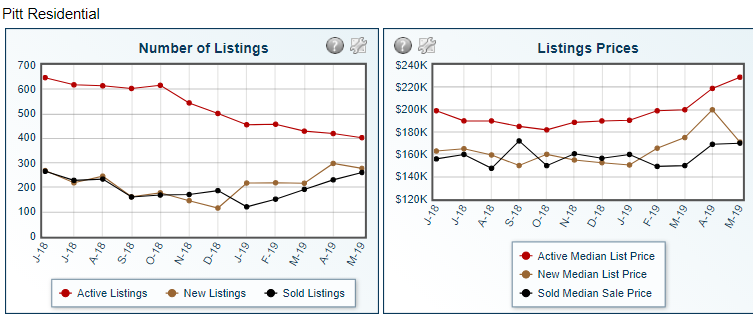 More homes are under contract than are even listed. Currently, in Pitt County, 398 homes are pending to close. Now in Greenville & Winterville, 262 are pending. That number again is up from the last few months from 231.
Therefore, days on market have steadily dropped and so has the market's absorption rate to roughly 1.87 months' worth of inventory in all of Pitt County. This figure means that if all listings stopped tomorrow, we would run out of all homes in Pitt County in less than 60 days.
If you are a seller, rejoice! Our market is strong in your favor. However, do not hesitate to sell or cash in on this opportunity. If you are a buyer, be prepared to present strong offers as many homes may be encountering multiple offers as little inventory forces an auction type environment.
In both scenarios, having the right real estate consultant is key. Give me a call today to talk about your criteria and how I can help you succeed in this market.